Performance Improvement Project - Pricing Diagnostic and Strategy
Global multi-billion USD corporation that specializing in coatings in a wide variety of industrial applications, materials and sectors, including automotive paints. The company develops and manufactures coatings for light and commercial vehicles, industrial, and refinish applications. The firm does business in 130 countries, has nearly 13,000 employees, and has more than 100,000 customers.
The company has many disparate systems and execute manual, non – standard processes, resulting in limited performance visibility across some its sites and organization
Transform the business to a single global instance of ERP (SAP S/4), which would meet business requirements with configurations.
To develop a pricing strategy that would meet the requirements of the Global Business Design.
THE KALEIDOSCOPE APPROACH
Kaleidoscope was engaged as an extension to the commercial C-suite, to :
 – Verify/identify additional value realization opportunities to the business case
 – To develop the customer service strategy, e-commerce and pricing strategy
 – Lead transformation with Global Business Process Ownership for all Order To Cash, E-commerce and Pricing Strategies through the deployment to all regions.
Too broad to cover all, focus here will be to describe the development of the Pricing Diagnostic and Strategy.
Defined the pricing objectives working closely with the business commercial and pricing teams. Primary focus was on profitability and achieving price competitiveness.
Leveraging the business access to customer and market data, we worked to clearer understand the target market, customer segments and their buying behaviours, price sensitivity and the value they perceived on the customers products and services.
Determined the pricing methodology that best aligned with the business segments, for example value versus premium.
Established a pricing structure that encompassed the different product and service offerings, variations and pricing tiers
Similarly, we agreed pricing strategies that aligned with the business segment objectives and market positioning.
$ Millions of Margin Improvement Through Price Optimization and Reduced Negative Margin Customers were identified
Kaleidoscope Pricing Diagnostic Approach provided the client with visibility of its pricing strategy and pricing infrastructure  and by business segment and region.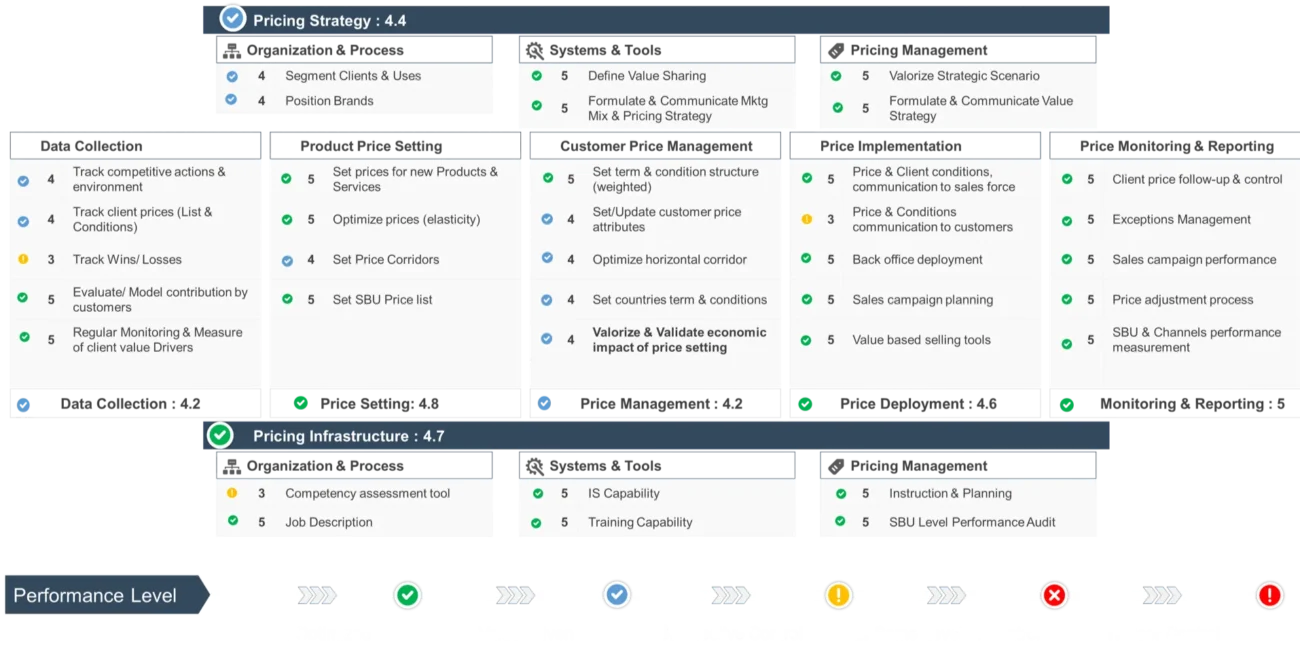 Interested to discuss your next project?