Next-Gen Supply Chain Consultancy
Unlock your full capacity for growth and drive profitability with our practical supply chain solutions. Kaleidoscope is a Supply Chain consultancy which also provides Supply Chain training.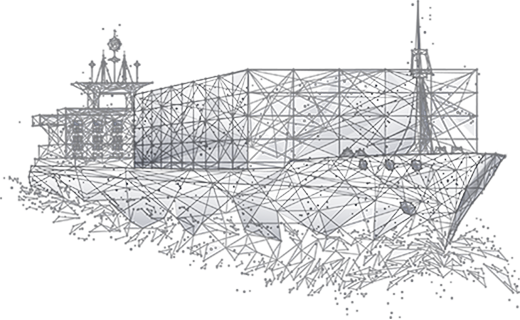 Kaleidoscope International – Revolutionising Supply Chains Globally
We're a global supply chain consultancy with decades of experience helping businesses optimize their production and distribution networks. We work every day with executives and managers like you who want to improve profitability and add value for shareholders. Through a combination of our deep industry expertise and agile, hands-on approach, we'll guide you towards your specific goals – whether that be streamlining operations, driving up sales, improving product quality, enhancing compliance, or developing staff skills.
We Turn Challenges into Opportunities
There is nothing more powerful than an efficient supply chain. Using best practice supply chain methodologies such as kaizen, Six Sigma, TQM, and OKAPI among others, we'll help your businesses drive meaningful impact that shows in your bottom line. Whatever your goals, our solutions are designed to pinpoint inefficiencies, crush operational barriers, and help you reach the highest level of performance.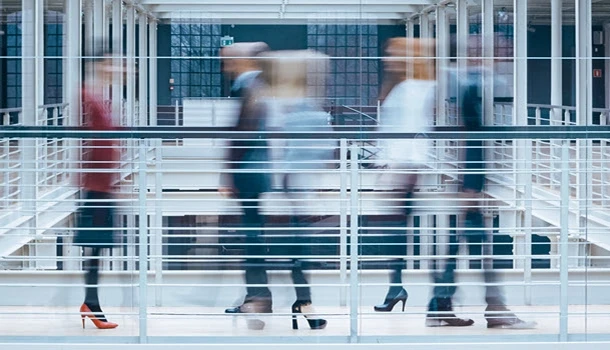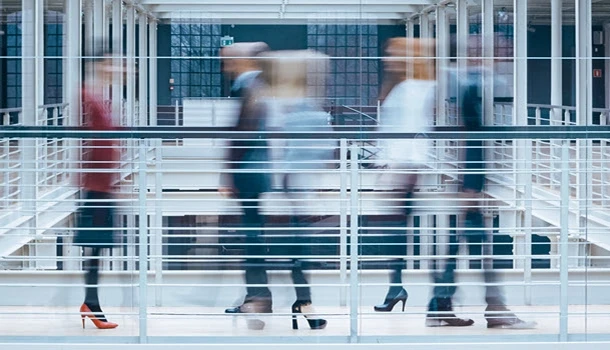 We Turn Challenges into Opportunities
There is nothing more powerful than an efficient supply chain. Using best practice supply chain methodologies such as kaizen, Six Sigma, TQM, and OKAPI among others, we'll help your businesses drive meaningful impact that shows in your bottom line. Whatever your goals, our solutions are designed to pinpoint inefficiencies, crush operational barriers, and help you reach the highest level of performance.
Cultivate Success with Kaleidoscope's Training Programs
If you're searching for the best supply chain consulting firms, look no further than Kaleidoscope International. Our operational excellence consultants have a proven track record of delivering practical solutions to companies across the globe. We understand that navigating business complexities requires more than just abstract theories and standard models. This is why we've created a training approach that combines the best of traditional supply chain management strategies with innovative, 'unique-to-Kaleidoscope' methodologies.
As part of our supply chain management courses, we provide that much-needed contextual analysis, ensuring you're not just meeting industry standards but also adapting to the changing market landscape, technological advances, and socio-cultural contexts. We want to teach you how to create and maintain a supply chain that is ready to weather any unforeseen challenges.
Bringing together top business professionals, we offer trainees an enriched understanding of the supply chain landscape through real, demonstrable stories. This facilitates swift, impactful learning that goes beyond textbook theories.
Pave the Way to Superior Supply Chain Performance
Optimise Operational Efficiency
Strengthen Supply Chain
Resilience
Boost Productivity
& Profitability
Enhance Staff Skills &
Performance
How Kaleidoscope Can Help Your Business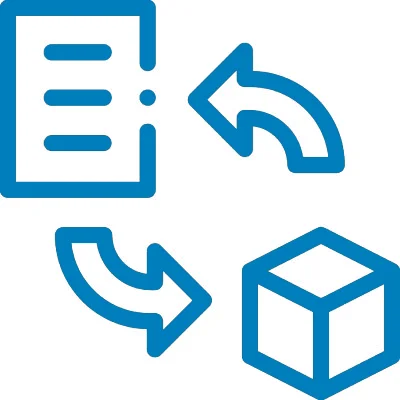 Adapt & Transform Operations
In a competitive business landscape, success hinges on adaptability. Our supply chain experts manage business transformations, mergers, and acquisitions, equipping your organization with the necessary tools and strategies to make these transitions smoother.

Experience Immersive Learning
Our supply chain management courses not only build staff skills and performance but also instill the ability to apply learned strategies in real-world scenarios. We create compelling learning environments that truly empower your workforce.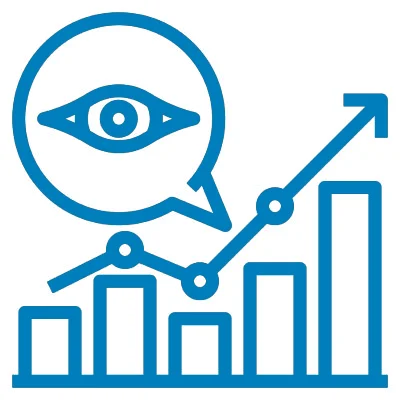 Plan with Accurate Forecasting
Leverage our cutting-edge supply chain consulting services to amplify employee productivity and process efficiency. By continuously refining forecasting in supply chain management, we position your products for greater market share expansion.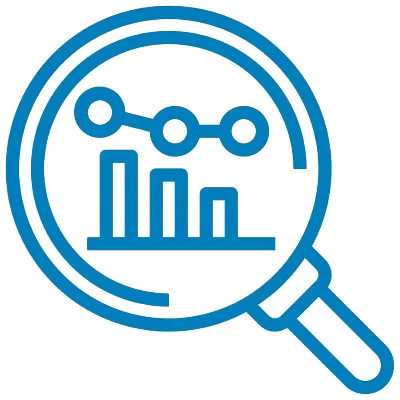 Gain End-to-End Visibility
Our supply chain solutions give you a bird's eye view of your operations, bolster responsiveness, streamline operational planning, and facilitate superior product tracing for a well-oiled, efficient supply chain.

Engineer Robust Supply Chains

Our supply chain management consulting firm helps you construct an efficient supply chain that prioritises centralization, governance, and collaboration. We also train your personnel to sustain and further enhance operational gains.

Drive Cost-Effective Sustainability
Embed sustainability within your operations across all organizational levels. From cost reduction and risk mitigation to smart recruitment and exploring commercial opportunities, our supply chain solutions encompass all.
"One of the most critical steps for a start-up is integrating new team members. That's when we called on James to help us build group cohesion. Thanks to his great knowledge of systems, his experience in a multi-cultural environment and his ability to listen. He was able to set up effective workshops, ensuring that our 12 nationalities were able to work effectively together. Many thanks for this excellent work, without which we probably wouldn't have been able to meet this challenge so quickly."
"Working with Kaleidoscope was a good experience that focused on integrating a diverse cultural group with many behaviours and ways of working, especially with the discipline of working with cadence and engagement with dates and times. What I noticed specially is an order of the way of working. James took a particular interest in people and made sure we all knew each other and facilitated the work together, opening channels of communication and speaking regularly with each member of the group to know all the details of the work. The benefits I gained from this were global teamwork, discipline in meetings, commitments and deadlines."
"I had the pleasure of working with James during one of the most intense years of my working life in a merger phase of 2 companies under extreme time pressure. In this "hot phase" James always kept the overview and ensured clear strategic and tactical priorities. He drove the decision-making process quickly, enabling dozens of stakeholders to keep dozens of stakeholders focused and achieve a miracle. I was extremely satisfied working with Kaleidoscope. James Amoah was able to maintain his sense of humour and adapt his way of working" at all levels (from technician to CEO) and in all functions (IT to sales). The main benefits were the merging of OTC systems/processes and organisations from two large cosmetics companies."
"James brings with him a strong understanding of supply chain processes and challenges companies face. With this knowledge he was able to assist us with overcoming roadblocks moving forward with our project. James is highly professional not only in how he presents himself but also how he interacts with you. He listens, absorbs and provides the best options for the business to consider. It is his listening skill which is something I have not found in other consultants through out my 43 year career. James engages you from the moment he meets you. He takes the time to understand your needs/issues and provides excellent leadership to help you succeed. James becomes part of your team. Unlike other consultants James provides timely feedback. James validates understanding of his suggestion and follows up quickly to insure you are on the right path."
"Personally and professionally, it didn't feel like working with a consultant - he was part of the team. Because of his friendly and enthusiastic style, he became leader of a group of internal senior subject matter experts, with full commitment and loyalty. He is a storyteller (inspirig people) but also hands-on (solution-oriented). From a company perspective, he was the backbone of our team, driving the milestone and deliverable achievement. From my personal standpoint, he was a real mentor and helped me grow into my leadership role."
"Following the definitions of the task, work was executed like a clock with full satisfaction James is a perfect partner. He listens, asks questions and then executes. We achieved the goals set - our expectations were fully realised."
"It's my extraordinary good fortune to have met and worked with Mr. James Amoah since 2014. Mr. Amoah is the consummate professional, foremost authority on value streams, supply-chain consolidation and all aspects of end-to-end operations. His integrity is second to none and his pragmatism, keen insights and analytical skills are matched only by his positive gift for clear, concise communications. James is that rara avis who is equally at home in the boardroom and on the shop floor, with a remarkable depth and exceptional breadth of vision bringing value to strategic, tactical and operational levels across the entire enterprise."