The Kaleidoscope Academy: Training Supply Chain Professionals
Supply Chain Mastery Redefined
We deliver transformative change by training supply chain professionals to become experts in their fields. The Kaleidoscope Academy is designed to equip you with the tools and insights to master the supply chain industry.
Why Kaleidoscope Academy Courses Are the Perfect Fit for You Tailored Content
Tailored Content: Each supply chain course we offer is designed with the learner in mind. Our curriculum, whether it be for an operational excellence or inventory management , is developed to address real-world challenges and market shifts. Expert-Led Sessions
Each course on supply chain management is led by industry experts with years of experience in leading operational transformations and driving profitability across sectors. Comprehensive Learning
Our courses in supply chain cover the breadth and depth of the field. From strategic sourcing to sustainability, every course delivers invaluable insights to help you drive growth and resilience within your organization.
Future-Ready & Agile:
With a blend of traditional and cutting-edge techniques, our supply chain management courses prepare you for the future of the industry. Not only do you learn to adapt to change, you also learn to lead it.

INTENSIVE GREEN BELT WITH CERTIFICATION
From 22nd January 2024 to 26th January 2024
Days till Course Goes Live!
Empower your career with our comprehensive Green Belt certification supply chain course.With a blend of theory and hands-on exercises, you'll learn to solve complex problems, increase operational efficiency, and improve product quality – all under the guidance of experienced Black Belts across just five days. Don't miss this opportunity to be part of a transformative journey that shapes future leaders in the supply chain industry. 
Training expectations met for 100% of our customers with excellent score ratings.
Learn More About Our In-Person Training
Our in-person courses in supply chain are a one-of-a-kind opportunity to immerse your team in a learning environment created specifically for supply chain professionals. Held in Switzerland at our flagship facility, we provide an intensive and highly-personalized learning experience from the start. We use the storytelling method to help you build a deeper understanding of complex supply chain concepts, while also taking the opportunity to apply these lessons in real-world scenarios.
Our training supply chain programs are facilitated by our team of professional Black Belt experts, who will work alongside you throughout the course. Our aim is to give you an up-close and personal learning experience that can be customized according to your industry and specific objectives – away from the distractions of a busy office.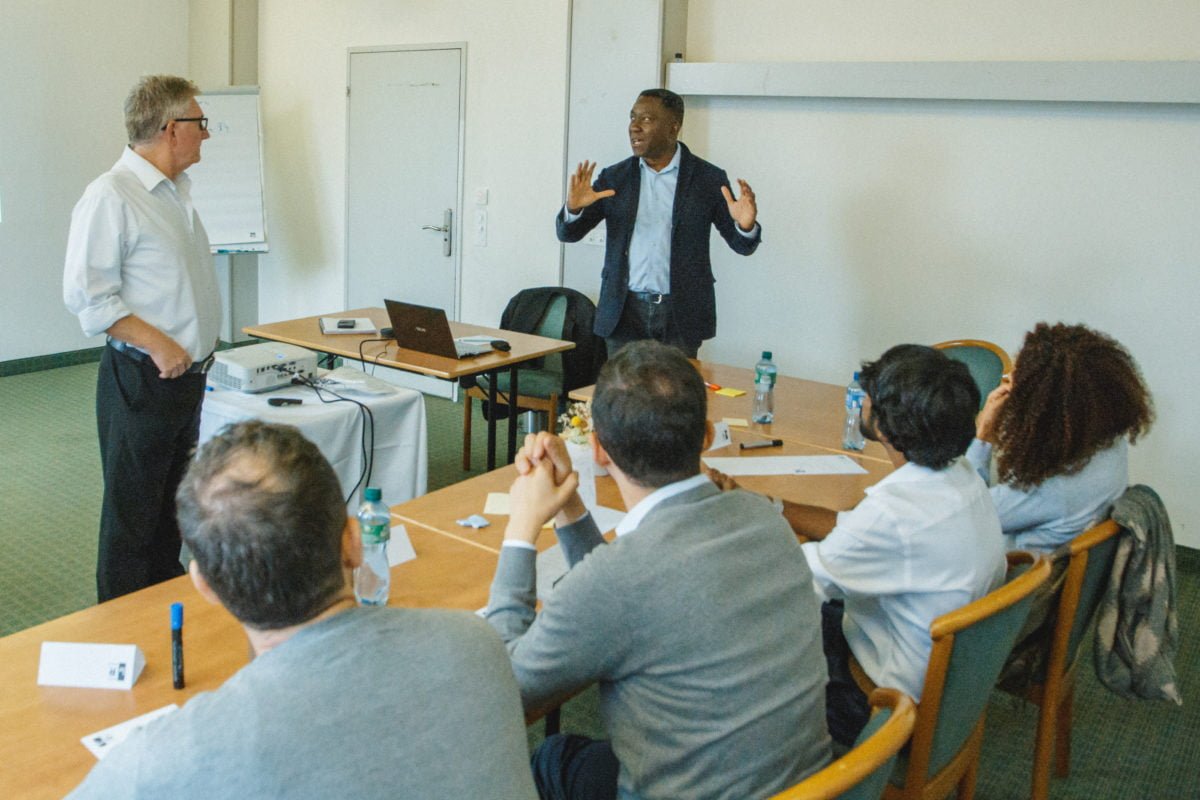 At Kaleidoscope, we understand that every organization is unique, with distinct challenges and opportunities. We offer tailor-made supply chain courses to address your specific needs and aspirations. Whether you're looking for a bespoke supply chain course or a more conventional training program, we're here to create the perfect learning solution for you.